Nineteenth SALSA Music Festival - March 5
SALSA Music Festival applications are due by

Wednesday, February 7

, for students in grades 5 through 8 who take music lessons and wish to participate. The Music Festival is

Monday, March 5

, at St. Mark Lutheran Church in Sheboygan. If you have any questions, please contact Mr. Schuh or Mr. Huebschman. You may download the registration form from Sycamore here:
Knights of Columbus Free Throw Contest - January 27, 2018
Sheboygan LHS Honor Roll
Congratulations to St. John Lutheran Congregation students who were named to the first semester Honor Roll at Lutheran High for the 2017-18 school year.
High Honor Roll (3.75-4.0 GPA) by Grade
Brenden Ashe (12)
Emily Lindsey (12)
Bethany Meador (12)
Daniel Schimberg (12)
Max Leonhard (10)
Kate Hermanson (9)
Megan Lindsey (9)
Elizabeth Montaba (9)
Honor Roll (3.5-3.74 GPA) by Grade
Zachary Jaeger (10)
Jake Helmrick (9)
Lutheran Schools Week All-School-Sing
In celebration of Lutheran Schools Week, the students of St. John have been learning a song they will all sing this Sunday, January 28. The students will be invited to the front of the church at both the 8:00 and 10:30 services on that Sunday, so be sure to attend worship at one of those times so your child can sing.
Scrip
Thank you to all the purchasers who took the survey we conducted in December. Starting the weekend of January 20th, new restaurant options will be in inventory as a test (Pizza Ranch, Domino's, Noodles & Company, Papa Murphy's). We will also stop stocking Texas Roadhouse in inventory. It can be special ordered, and is also available via presto pay. We will be completing our mid-year tally on February 3rd. If you are interested in learning more about the program or would like to help out, please contact Liza (229-4456) or Mary (207-4655).
Immanuel Lutheran Take Out Chili Dinner
Warm up the cold winter's afternoon with a steaming bowl of Classic Immanuel Chili. Immanuel Lutheran Church's Annual Take Out Chili Dinner is being held on Sunday, February 4th from 10:30 am-1:00 pm at 1634 Illinois Avenue, Sheboygan. Tickets are available at the school and church offices for the cost of $7.00 each and include the take-out only of 1 quart of Chili, Oyster crackers and dessert. Please contact the school (920-452-9681) or church office (920-452-7266) for more information.
Annual LHS Citrus Sale to benefit the LHS Girls Soccer Program
Orders for fresh Texas grapefruit and delicious California oranges (10# quarter case =$15, 20# half case =$25, and 40# full case =$45) will be taken through Friday, Feb. 2. Contact any LHS student or call the school office 920-452-3323 to place your order through Feb. 2. Fruit must be picked up and paid for on Saturday, February 24th at Lutheran High School between 8:30 a.m. and Noon. You can also download the order blank from the LHS website at www.lutheranhigh.com. Thank you for your support!
Help Need - Pizza Sale
The Annual SJL PTO Pizza Sale is right around the corner and will be held on Friday, February 16th and Saturday, February 17th. This is our biggest fundraiser of the year and we need your help to make it another great success!
Please join us for SJL's annual pizza making. There is no school on

February 16th

. Childcare will be available, free of charge. If you are in need of childcare, please sign up for the appropriate slot, and put how many children in the comments. We will be having a potluck lunch. If you plan on joining for lunch, please sign up for that slot also.
Order forms were sent home before Christmas break and are due back on
Thursday, January 18th
.
We are using sign-up genius this year to coordinate our volunteers. We are looking for volunteers to help build pizzas. In addition, we are again offering childcare on both Friday and Saturday. Please click here to sign up.
Pizza Committee - Jenny Ochs (352) 239-0976 or Rachel Montaba (920) 838-4663.
Middle School Spelling Bee - January 17
Congratulations to all of our spellers who participated in the Middle School Spelling Bee! Ethan Rasmussen (8th) placed 1st and Wyatt Moore (7th) placed 2nd. They will participate in the SALSA Spelling Bee along with Jacob Schuh (8th), Rose Hahn (8th), Cayden Becker (5th), and Jack MacGillis (5th). The SALSA Bee will be held on Wednesday, January 17 at Sheboygan Lutheran High School and will begin at 7:00 pm. Please feel welcome to attend and support our spellers!
School Closing due to Inclement Weather
SJL follows the school closing of the Plymouth School District. When Plymouth Schools are closed, SJL is closed as well. We are not listed separately.
Why close school? Safety is the primary concern. If schools are open, our students are traveling to and from school; if schools close, several hundred children from ages 6 to 12 are home unsupervised.
When is the decision made? If poor weather is the forecast, bus company staff and the superintendent will continue to closely evaluate the situation. A tentative decision is made shortly after 5 a.m. and is continually re-evaluated until the end of school.
What influences the decision?
Visibility: Blowing snow is the most critical factor in safe transportation; this includes concern with fog.
Snowfall: Snow amounts and slippery conditions reported by people who are actually driving the roads.
Cold: Actual sustained temperature below -15 F or wind chills below -30 F.
Who makes the decision? Several people have input, but the final decision lies with the superintendent, who consults with:
The manager and the staff at Johnson Bus, for important information about road and driving conditions.
Other superintendents in the region.
Local and national weather data (not the television forecasts, which tend to give broad ranges of data and often on the "worst possible" side of the data).
Up-to-date state and local radar.
School maintenance people, to be sure that we can offer clear sidewalks and driveways.
Road crews and the police.
While the decision to close school lies with the superintendent, parents have the ultimate responsibility for keeping their children safe. If a child is kept home during inclement weather, it will be counted as an excused absence. Parents also should consider whether an inexperienced driver should drive or ride the bus instead.
How do we let people know?
Once a decision is made regarding school closings or delays, the announcement is posted on Sycamore and the general website. In addition, the radio and television stations listed below are contacted.
When weather conditions are such that you question if school will be closed, please be sure to check these sources. We know that some of you are in positions where you are not able to see or hear announcements during the day. In this case we urge that you make arrangements with friends and relatives to listen for you in case school is dismissed early in bad weather.
Radio Stations TV Stations
WIXX (FM 101.1) in Green Bay WTMJ 4 in Milwaukee
WHBL (AM 1330) in Sheboygan FOX 11 Green Bay
WJUB (AM 1420) in Plymouth WITI 6 in Milwaukee
WISN 12 in Milwaukee
Donuts with Dad - Friday, February 9
You're invited to Donuts with Dad on Friday, February 9, 2018.
All SJL students are invited to bring your dad, grandpa, or special male figure for breakfast and fellowship from 7:00-7:25.
Please indicate your family name and the total number of people (include adults and children) attending.
You can respond per family. No need to respond separately per grade.
RSVP by Monday, February 5, 2018.
Date: Friday, February 9, 2018
Place: SJLS Cafeteria
Time: 7:00 a.m. to 7:25 a.m.
Please click here to RSVP.
Sheboygan LHS Jr. Crusader Basketball Program
The Sheboygan Lutheran High Girls Jr. Crusader Basketball Program will be holding an informational meeting and camp registration at 5:00 on Thursday, January 25th in the Sheboygan Lutheran High Commons. The basketball camp is for girls in 3rd -8th grade. Practices will be held at Sheboygan Lutheran High School from 6:00-7:30 every Tuesday night beginning April 3rd and ending Tuesday July 24th .
Cost of the camp is $40, which includes practices and a team jersey.
Any questions please contact Mike Scheele at 920-287- 4918 or email coachscheele@lutheranhigh.com.
Sign Up For ShopWithScrip.com - It's Easy!
Go to www.ShopWithScrip.com and click How to Enroll, then click Join Your Scrip Program.
Enter our enrollment code. EL1LE7E64617 By entering this code, your account will be associated with our non-profit organization so you can begin earning rebates!

Fill in all required personal information and click 'I Accept.'

Choose two security challenge questions from the list and provide answers.
There are so many benefits to having a ShopWithScrip account:
Check your account activity

Run your own rebate history

Create personalized shopping lists

Reload gift cards you already own

Purchase ScripNow® eCards after enrolling in PrestoPay (allows you to either print to redeem or use your smart phone to redeem with the MyScripWallet mobile website)
Please see the attached flyers for more explanation. Still have more questions? Feel free to contact Kristen Hermanson (917-0222 or kdhermanson@yahoo.com), Mary Rank (207-4655) or Liza Helmrick (229-4456).
https://shop.shopwithscrip.com/N2Upload/promo_tools/sws_flyers/2015/ShopWithScrip_3UP_revised.pdf
https://shop.shopwithscrip.com/N2Upload/promo_tools/sws_flyers/MSW_Launch_Flyer.pdf
https://shop.shopwithscrip.com/N2Upload/promo_tools/sws_flyers/2015/Virtual_Products_3UP_revised_2.pdf
Any users of online scrip must be church members before enrolling.
Lutheran Schools Week - January 21-28, 2018
Please see the flyer below with our Lutheran Schools Week (January 21-28) activities.
First Semester Chapel Offerings 
This semester's Chapel offering will be given to the Lutheran Disaster Relief to help the victims from Hurricane Harvey, including support relief and mercy efforts for hurricane victims in southern Texas.
Besides our monetary support through Chapel offerings, please continue to keep the Hurricane Harvey victims in your prayers:
Pray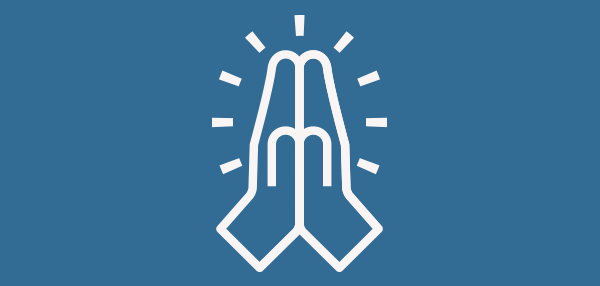 Lord of heaven and earth, we know that You hold all things in Your hands. In Your mercy, provide for the needs of those who have been affected by Hurricane Harvey and other disasters, work through those who bring relief and aid, and protect all from any further harm. Draw all to the cross of Christ, who is our salvation now and always. We ask this in Jesus' name. Amen.
NEW MEMBER CLASS
Our next (Starting Point) new member class is on Saturday, February 10 from 8:00 am - 2:00 pm in the Fellowship Hall. This is a one day class (lunch and snacks are provided). All are welcome to attend. Invite your friends and family. Members are encouraged to attend as a refresher on what it means to be a Lutheran Christian. Together, we will meet the pastors, learn about St. John Lutheran and discover our generous God who provides for us each day. For more information or to register, please contact Sharon at the Church Office (920-893-3071 or smohs@sjlplymouth.com).
"Parenting with Patience (…and Prayer!)"
A seven-week Christian parenting class focused on using positive reinforcement to encourage compliance and respectful behavior will begin Tuesday, January 23, 2018. The class will be held at Trinity Lutheran Ministry Center and will be held for seven consecutive Tuesdays from 6:30-8:30 pm. The class will focus on learning and practicing parenting skills such as rewards and privileges, ignoring, time-out, removal of privileges, communication, household chores, allowances, building self-esteem and responsibility, compliance and much more! The cost is $70 for a single parent, $75 for a couple. The class will be taught by Dr. Darlene Mech, Licensed Psychologist and pastor's wife. Please contact her for more information: 451-3141 or dr.darlenemech@gmail.com .
2018 Girls FastPitch Softball Clinic - March 4th, 11th, 18th
No School - January 19
Reminder - there is no school Friday, January 19, for a Teacher Professional Development Day.
There IS School January 26!
Friday - January 26.

School IS in session @ SJL.
Public School does not have school.
Transportation will be provided to SJL students on this day.
If you do not have your special route information from the first week of school (and earlier in the school year) and are in need of transportation that day, please contact Johnson Bus directly at (920) 893-5941.

MAP (Measure of Academic Progress) TESTING
From January 8-18, 2018, our students in grades K-8 will be taking the MAP (Measure of Academic Progress) Tests again. Tests such as these are among the most important tools we have for evaluating individual student academic progress and our curriculum as a whole. These tests can identify strengths and weaknesses and determine which areas, if any, a student may need extra help and in which areas he or she excels. Consider spending a few minutes talking with your child about the purpose and importance of these tests in a way that will ease any anxiety that he or she might have. Encourage your child to do their best, take the test seriously, but not to worry about the results. Each child is a unique gift from God and has value far beyond simple academic evaluations. For each testing day, please ensure that your child gets plenty of sleep, eats a good breakfast, and wears comfortable school appropriate attire.
Lutheran High Dance Clinic
for elementary school girls in Grades 1 – 5.
Join us for 2 fun nights of practice while we teach younger girls an EXCITING dance routine they will perform with the Varsity Dance Team at a Lutheran High girls basketball game! We will also teach the girls some basic dance techniques, and play some FUN games to get to know each other.
Tuesday, January 23 - 3:45–5:15 p.m., Wednesday, January 24 - 3:45–5:15 p.m., and
Thursday, January 25 @ 7:15 p.m. to the end of the basketball game (LHS Girls Varsity vs. Sheboygan Christian).
Find registration forms attached or on the LHS website at www.lutheranhigh.com
2018-2019 School Year Calendar
Jr. Eagle Cheer Camp - January 19
SJL Open House - January 21 - 11:30 AM-1:00 PM
The St. John Lutheran Early Childhood Open House is Sunday, January 21 from 11:30 am to 1:00 pm. Grades 3K, 4K and Kindergarten will sing at the 10:30 service that day. Families are invited to attend with their child to meet the teachers and to see the half-day 3K and 4K programs and full day Kindergarten program. SJL school programs offer small class sizes and individual attention for your child to learn values and academic skills to encourage their growth in a loving Christian environment.
Visit www.sjlseagles.com for information about other school programs.
Enrollment / Re-enrollment will open online January 22, 2018.
Parents can also schedule a tour of our school on another date by calling (920) 893-5114.

Pizza Sale 2018
Order Form below. . .
The annual SJL PTO
pizza
sale
is right around the corner and will be held on
Friday, February 16th and Saturday, February 17th, 2018
. This is our biggest fundraiser of the year and we need your help to make it another great success. Last year we made over

5000
pizza
s and over

$16,000

for SJL. This year proceeds will be used for purchasing SMARTboards, updated teacher PC's and updated Chromebooks.
Order forms are being sent home now before the holidays so you will have the chance to get orders during Christmas break (or click here to download the form).
Order forms are due back

January 18th

. If you have any questions, please call Jenny Ochs at 352-239-0976 or Rachel Montaba at 920-838-4663.
Important

Pizza

Sale

Dates...
Thursday, January 18th

Pizza

Orders Due
Friday, February 16th & Saturday, February 17th

Pizza

making
Saturday, February 17th

Pizza

Pick Up

9:00am-10:30am
Sheboygan Lutheran High School Open House
Attend the Sheboygan Lutheran High School Open House coming up on Tuesday, January 30. 5th–8th grade students will have the opportunity to meet the teachers, explore class offerings and extra-curriculars, and get in free to the girls basketball game that evening. Tours of the school will be available and incoming freshmen can make an appointment to register and select classes.
A 'shadow day' is also a great way to experience the daytime activity of high school. Spend a half or whole school day with an LHS freshman and attend classes, band/choir, enjoy lunch, and meet other students.
Parents and students interested in the advanced and online classes at LHS are encouraged to attend the Open House for in-depth information on offerings, as well as our full curriculum list.
Open House hours are 4:30–7:00 p.m. on Tuesday, January 30, 2017. Feel free to contact the school office for more information at 920-452-3323.
Girls 2nd-8th Grade Fast Pitch
Tax Deductions
Remember, tuition payments made before
December 31
can be used for the State of Wisconsin tuition tax deduction for private school families on your 2017 income tax return.
If you need a receipt for 2017, please contact Mrs. Adams @ dadams@sjlplymouth.com and one will be sent to you.

2017 Private School Tuition Tax Deduction
The State of Wisconsin, (started in 2014 tax year), is going to allow parents to deduct private school tuition. Parent of private school students in Wisconsin could receive an income tax deduction of up to $4,000 for tuition paid for each kindergarten through eighth grade student and up to $10,000 per high school student. Only the amount paid after January 1, 2017, will qualify for the deduction. We highly recommend that families work with their tax advisor to determine benefits.

How can parents claim the deduction? There is a separate schedule that needs to be filled out by the student's parents. This schedule can be obtained by from the Wisconsin Dept. of Revenue website.

How will tuition be defined? Tuition includes any amount paid by the claimant for a pupil's tuition to attend an eligible institution and mandatory book fees paid to the institution.

Tuition does not include amounts paid with a voucher or any amounts paid as a separate charge for items such as: supplies, rentals of equipment, meals, transportation, personal use items such as uniforms or gym clothes, before or after school child care, extracurricular activities such as musical or athletic activity fees.

How is tuition defined for students attending 8th and 9th grade in a single tax year? For both an elementary pupil and a secondary pupil (grades 8 and 9), parent includes the amount paid for tuition during the taxable year for the period when the student was an elementary pupil (but not more than $4,000) plus the amount the parent paid for the period when the student was a secondary pupil. If the total is more than $10,000, the parent includes the maximum $10,000.
SJLS School Board Meeting
Board members, advocates and School Choice parents are invited to the meeting on January 11, 2018 @ 6:00 PM or February 8, 2018 @ 6:00 PM in the School Library.